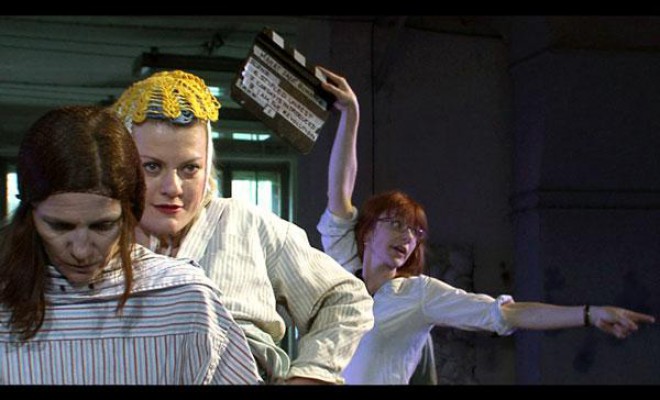 Born in Saskatoon in 1970. Lives and works in Vancouver.
With a practice that includes photography, performance, video, sound and book works, Althea Thauberger's theatrically grounded, socially oriented works question the boundaries between fiction and reality in the context of community and identity. Often working in collaboration with her subjects—who range from aspiring teenaged singer/songwriters to US military wives to female combat soldiers in Afghanistan—Thauberger offers varied perspectives on the impact of individuals and groups on the margins of historical or cultural awareness. Site-specificity is another recurring strategy; her 2012 video installation Marat Sade Bohnice utilizes a mental institute in Prague to restage the Peter Weiss play The Persecution and Assassination of Jean-Paul Marat as Performed by the Inmates of the Asylum of Charenton Under the Direction of the Marquis de Sade. A graduate of Concordia University and the University of Victoria, Thauberger was shortlisted for the 2004 Sobey Art Award and the 2011 Grange Prize. Her work has been featured in numerous national and international exhibitions, including the 2012 Liverpool Biennial and the 2010 Biennale of Sydney.
Photo of Althea Thauberger on the set of Marat Sade Bohnice (2012) courtesy of the artist.