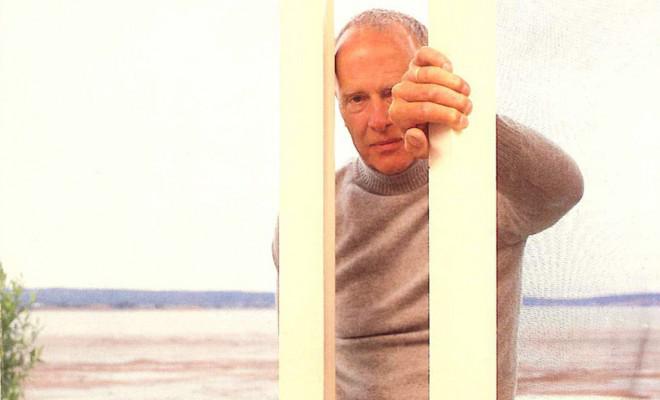 Born on August 24, 1920, in Toronto. Died on July 16, 2013, in Wolfville, Nova Scotia.
Alex Colville was a high realist painter known for his splendidly detailed, and also unsettling, views of everyday maritime life. Colville obtained a BFA from Mount Allison University in 1942; he then enlisted in the Canadian Army, where he began serving as a war artist in 1944. Returning home, Colville took a teaching position at Mount Allison in 1946, which he held until 1963 when he left to devote more time to his own practice. Some of Colville's best-known works date to this period and include Horse and Train (1954), To Prince Edward Island (1965), and Pacific (1967). In 1973, he and his family moved to Wolfville—the hometown of his wife Rhoda, a frequent model and subject in his art. Colville represented Canada at the Venice Biennale in 1966, which drew international attention; his paintings and prints feature in collections across Canada and elsewhere. Colville became a Companion of the Order of Canada in 1982, and in 2003 he received the Governor General's Award in Visual and Media Arts. In the summer of 2014 the Art Gallery of Ontario opened the most comprehensive exhibition of his work to date.
Photo of Alex Colville at home in Wolfville by John Bladen Bentley from the Fall 1987 cover of Canadian Art.