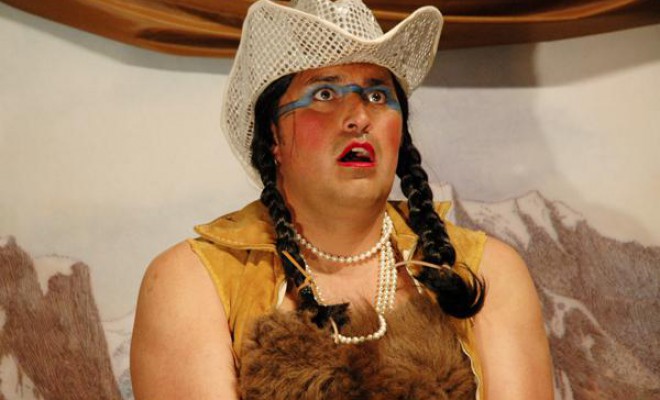 Born in 1964 in Sault Ste. Marie. Lives and works in Saskatoon.
The interdisciplinary work of Adrian Stimson, which includes painting, installation and performance, is by turns playfully parodic and gut-wrenching, acting as testimony to the treatment of indigenous peoples in Canada. Stimson began his art career after serving as a tribal councillor for eight years as a member of the Siksika (Blackfoot) Nation in Southern Alberta. Obtaining a BFA in 2003 from the Alberta College of Art and Design, he went on to pursue an MFA at the University of Saskatchewan (2005), where he later began teaching. Much of Stimson's work explores the bison as a metaphorical presence in First Nations histories, while the vocabulary of his installation work is rooted in the material legacy of residential schools. As his performance persona Buffalo Boy, Stimson acts out a campy identity, seamlessly shifting between shaman, gay cowboy, powwow dancer and priest. Buffalo Boy is a regular fixture of the Burning Man festival in Nevada, and Stimson's work has been exhibited at the Mendel Art Gallery, La Centrale Galerie Powerhouse, the Art Gallery of Alberta, the Glenbow Museum and Musée du quai Branly. Stimson received the Queen Elizabeth II Golden Jubilee Medal in 2003, the Blackfoot Visual Arts Award in 2009, and the Alberta Centennial Medal in 2005 in recognition of his activism.
Photo of Adrian Stimson as Buffalo Boy courtesy the artist.