Kent Monkman in collaboration with Chris Chapman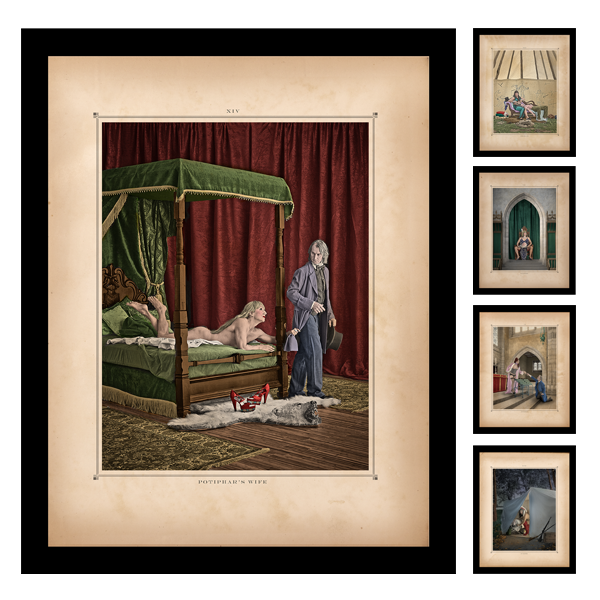 Fate is a Cruel Mistress, 2017. Edition 9 of 25. Set of 5 archival giclêe prints on archival paper, 16 x 9" each. Courtesy the artist.
Estimate: $15,500
Created in collaboration with Chris Chapman for the touring exhibition "Shame and Prejudice: A Story of Resilience," Fate Is a Cruel Mistress (2017) depicts Kent Monkman's alter ego, Miss Chief Eagle Testickle, as five biblical femme fatales—Delilah, Potiphar's Wife, Salome, Judith and Jezebel—reimaged as colour plates from a colonial publication. Monkman has exhibited at many national and international institutions including Witte de With in Rotterdam, the Biennial of Sydney and Maison Rouge in Paris. His much-lauded work is included in numerous private and institutional collections such as the National Gallery of Canada in Ottawa, the Denver Art Museum, Montreal Museum of Fine Arts and the Smithsonian's National Museum of the American Indian in Washington, among others. In 2017, Monkman received an honorary doctorate from OCAD University and was the Grand Marshall of Toronto's Pride Parade.