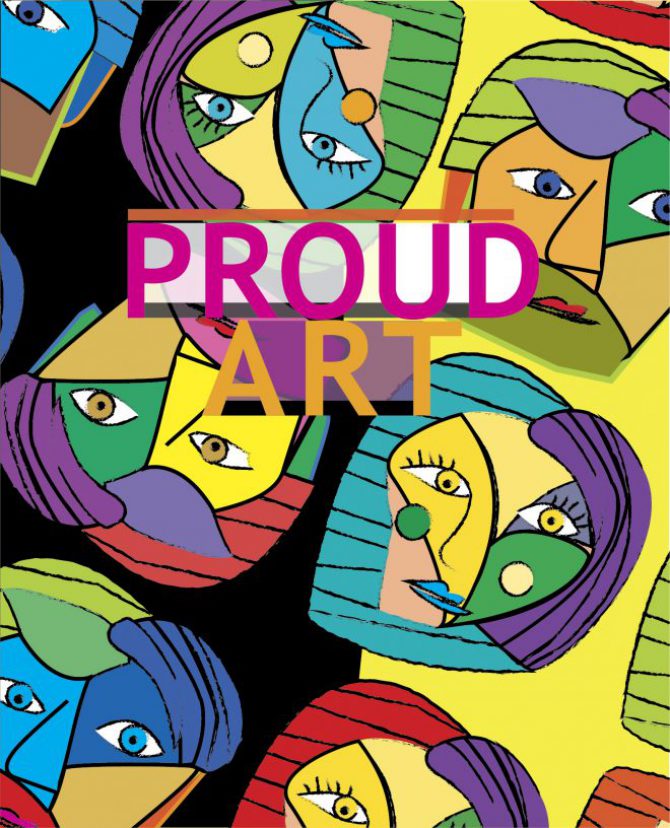 PROUD ART image by NONSTOP DESIGN TORONTO
PROUD ART
celebrates
TORONTO PRIDE 2017
with the work of 4 artists, working in various media, including painting in acrylic on canvas, digital ink and coloured pencil on paper and canvas, and digital 
prints on canvas and woodblock.
OPENING RECEPTION:  Saturday June 10 from

2 PM to 5 PM
Exhibition dates:

Thursday June 8, 2017 to Friday June 30, 2017
HANK BLONDEAU
Hank Blondeau is a former digital producer reborn as an artist. He teaches part-time at Centennial College and lives and works in Toronto -though his imagination takes him regularly to many other places.
The world we inhabit is changing so quickly, it is hard to grasp what the lives of the generation before ours went.
JEFFREY MASON
U.S. immigrant
A giant and an artist
Drawing mostly cats
EUGENE NAM
Eugene is an Asian gay man who immigrated to Canada from South Korea 5 years ago. He likes to express his experiences, emotions, and personal philosophy through his work.
Living in Toronto has been my dream since when I was 16. I feel that Toronto has afforded me a safe space to be
who I am and an opportunity to explore both my creative and intellectual sides. I am happy to call Toronto my home. 
I strive to live my life fearlessly
BARBARA ZUMER
Barbara 
Zumer loves words, creative writing and making a statement. She has worked as a producer in television 
commercial production for over 20 years both internationally and nationally.