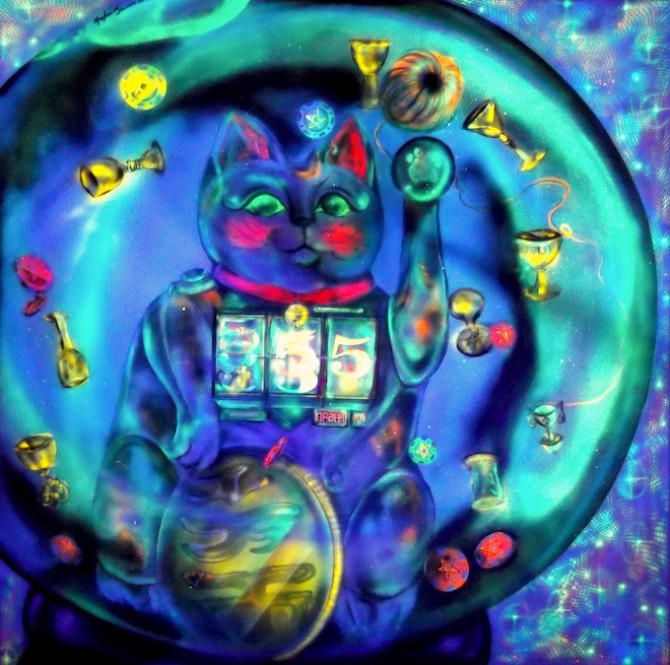 OPENING RECEPTION: Thursday December 1 2016 from 5 PM to 8 PM
ARTIST BIO
Toronto artist Meghan Thomas was born and raised in London, Ontario and studied makeup artistry in Vancouver, where she was introduced to body art and the airbrush. Painting bodies proved to be a satisfying outlet -but airbrushing on canvas allowed her to grow rapidly without limitations. She is drawn to fluorescent paints because the hues are vibrant and intense, like her emotions.
ARTIST STATEMENT
As an artist I am thankful that my journey and studies have led to discovering the medium for materializing my lifelong observations. With the airbrush I can unleash my true colours; it is also a time for stumbling upon observations into the world. During my painting process I reference photos and recall lyrics of music that have resonated with me over the years. I do art that feeds my soul.
Visit Meghan's fabulous discotheque website www.megswarpaint.com for her well-documented progress and amazing slideshows with music and ultraviolet lights.
WATCH THE VIDEO   www.youtube.com/watch?v=J1A45SPcK5w