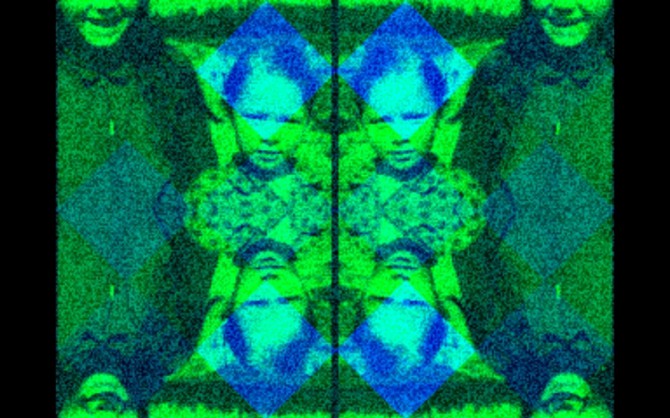 ARCTICNOISE is an immersive, audio and visual media installation by Geronimo Inutiq (madeskimo). Following a series of discussions in Montreal and Toronto, Inutiq and co-curators Britt Gallpen and Yasmin Nurming-Por began a process of collective research into the relationships among Glenn Gould's representations and more contemporaneous representations of the North, as well as the role of technology in disseminating these identity-based constructions. This early research led to the identification of the Igloolik Isuma Archive at the National Gallery of Canada as the ideal research site for the project, chosen for the breadth and variety of its holdings in cinema and television.
Through the appropriation of Gould's composition "The Idea of North" as a musical score, collaged with new and found voices and imagery, Inutiq responds with media installation as a specific strategy to foster a multi-vocal and multi-generational approach.  Inutiq's practice asmadeskimo, an electronic artist, music producer & dj draws on the use of instruments, digital and analog synthesizers, as well as the remixing and processing of samples from a large variety of sources—including traditional Inuit, Aboriginal, and modern electronic, and urban music—in order to create an experimental platform.
At its crux, ARCTICNOISE intends to initiate conversations between various communities, Indigenous and non-Indigenous, and to provoke thoughtful exchange about the roles of Inuit orality and materiality in a post-colonial space within the context of media artwork.
A curatorial essay written by Yasmin Nurming-Por and Britt Gallpen is available here.  More information on the artist, curators and Isuma TV available here.
This project is made possible through funding by Mobilizing Inuit Cultural Heritage and Social Sciences and Humanities Research Council of Canada.
Image credit: Geronimo Inutiq, Girl ⓒ