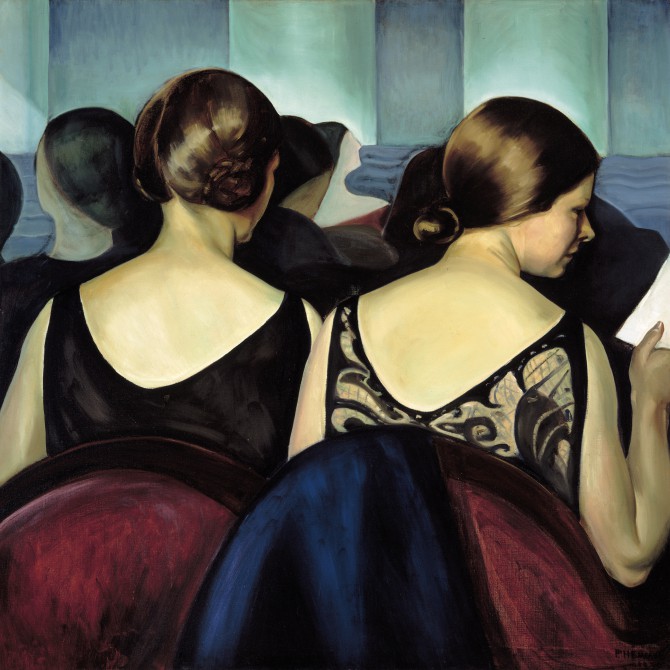 They were bold and experimental and at the forefront of modern painting in Canada in the 1920s. And they were not the Group of Seven.
The painters associated with Montreal's Beaver Hall Group (so named for the location where they shared studio and exhibition space) were among Canada's most avant-garde artists of their day and yet until now their contribution as an association has yet to be fully researched and presented.
The Montreal Museum of Fine Arts has righted the situation and organized the first major exhibition to shed new light on this pivotal association of artists. In essence, the Beaver Hall Group was to Montreal what the Group of Seven was to Toronto. But rather than offering an image of Canada's identity through the depiction of untamed landscapes, they showed their attachment to the portrait and to humanized cityscapes and landscapes.
Don't miss the opportunity to see newly discovered paintings as well as masterworks by such modern greats as Edwin Holgate, Anne Savage, Sarah Robertson, Prudence Heward, and A.Y. Jackson. Many are a revelation.
The exhibition is curated by Jacques Des Rochers, Curator of Quebec and Canadian Art (before 1945) at the MMFA, and Brian Foss, Director, School for Studies in Art and Culture, Carleton University, Ottawa.
Organized by the Montreal Museum of Fine Arts
Image: Prudence Heward (1896-1947), 'At the Theatre' 1928, oil on canvas, 101.6 x 101.6 cm, Montreal Museum of Fine Art, purchase, Horsley and Annie Townsend Bequest, Photo: MMFA, Christine Guest