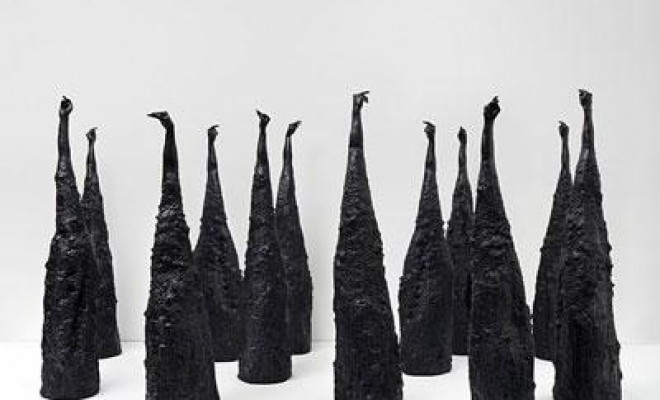 Born in Beijing, China, in 1977. Lives and works in New York.
Multidisciplinary artist Terence Koh is known for his spectacular and sometimes shocking performances, installations and objects. Raised in Mississauga, with a BA from Vancouver's Emily Carr Institute of Art and Design, Koh began his practice online under the alias asianpunkboy, selling a variety of multiples from zines to his own semen-stained underwear. By 2004, Koh was making art under his own name: this was also the year he showed at LA's Peres Projects and was included in the Whitney Biennial. In 2005, Koh showed at Vienna's Secession, where his aesthetic came into sharp focus: a fixation with white, with repurposing classical statuary, with iconography of gay and queer subcultures, and with minimalist, Buddhist and pagan practices. In 2007, Koh made waves at Art Basel with an installation featuring his own excrement covered in gold leaf. In 2008, Koh was shortlisted for the Sobey Art Award. He continues to exhibit nationally and internationally.
Image is an installation view of Terence Koh's My Path to Heaven Are You a Bastard Blind GOD (2007).