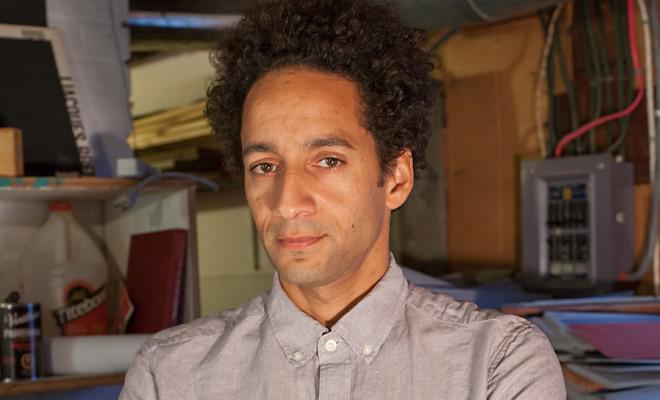 Born in Quebec City on September 30, 1973. Lives and works in Vancouver.
Vancouver-based installation artist Samuel Roy-Bois builds environments that evoke complex notions of presence, absence, denial and longing. His art provokes questions about divisions between institutional, artistic and exhibition spaces—for instance, What and who is invited into and kept out of each space? Sometimes, his ambiguous constructions simultaneously invite and block audience participation. The 2013 Roy-Bois work Not a new world, just an old trick at SFU Gallery in Burnaby is a large-scale model that viewers are invited to enter, whereupon they encounter works from the university's permanent collection. This installation conjures both domestic and institutionalized space. Other projects include I had a great trip despite a brutal feeling of cognitive dissonance, which constructed a free private living space for a stranger at Vancouver's Artspeak in 2012. Roy-Bois's art has also been exhibited at the Southern Alberta Art Gallery and the Musée d'art contemporain de Montréal, among other venues. He is an assistant professor in the Department of Creative Studies at UBC Okanagan.
Photo of Samuel Roy-Bois by Blaine Campbell.