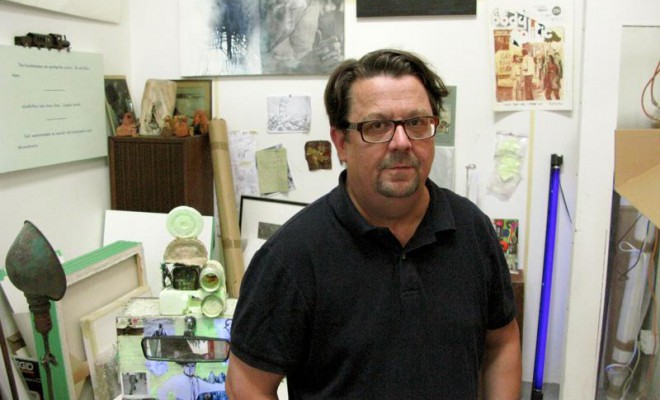 Born in Vancouver in 1957. Lives and works in Vancouver.
Roy Arden first became known for his photographic work, and since 2005 has also created notable video, collage, sculpture and digital- and painting-based pieces. Bearing a 1982 diploma from Emily Carr College of Art and Design and a 1990 MFA from the University of British Columbia, Arden is often discussed alongside Vancouver colleagues Jeff Wall, Ken Lum and Stan Douglas in having brought the city's art scene to international attention. Arden came to prominence with representations of Vancouver's urban environment, investigations evoking the interplay of modernity, history and everyday life. He has also worked with archives and their presentation; his 2007 project The World as Will and Representation – Archive compiled more than 27,000 images online. In 2007, Arden was the subject of a major mid-career survey at the Vancouver Art Gallery, and in 2011, he was a finalist for the inaugural Scotiabank Photography Award. His work has been collected by New York's Museum of Modern Art, the Los Angeles County Museum of Art and Amsterdam's Stedelijk Museum, among others.
Photo of Roy Arden in the studio courtesy the artist.