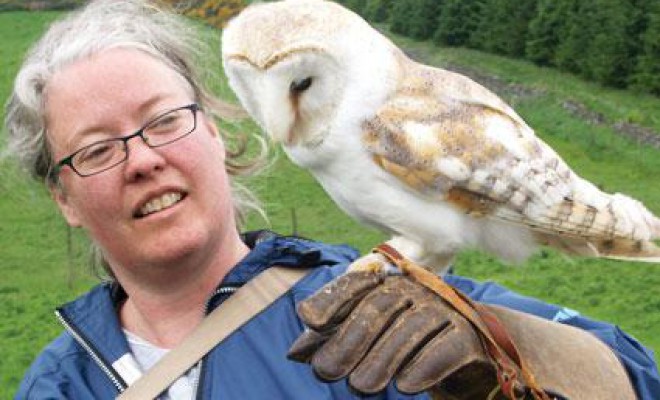 Born in 1961 in London, Ontario. Lives and works in Vancouver.
Myfanwy MacLeod brings a wry, alert humour to projects that help underscore personal and environmental vulnerabilities in the face of mass consumer culture. She rose to national prominence with impressive contributions to the 1996 exhibition "Topographies" at the Vancouver Art Gallery and the 1998 show "Six: New Vancouver Modern" at the Morris and Helen Belkin Art Gallery. In both exhibitions, MacLeod presented irreverent, Pop art–related sculptures that revisited haunting legacies of childhood experience and imagery. Her 2010 sculpture The Birds, created for Olympic Village Plaza in Vancouver, presented giant house sparrows in a nod to the famous Hitchcock film. In her 2012 exhibition "Dorothy," she exhibited a series of origami sculptures created from 1979 and 1980 issues of Playboy magazine featuring Vancouver model Dorothy Stratten, who was later murdered in Hollywood. In spring of 2014 the Vancouver Art Gallery mounted an exhibition of new work by MacLeod. Her work is in the collection of the National Gallery of Canada and the Vancouver Art Gallery, among others.
Photo of Myfanwy MacLeod courtesy the artist.