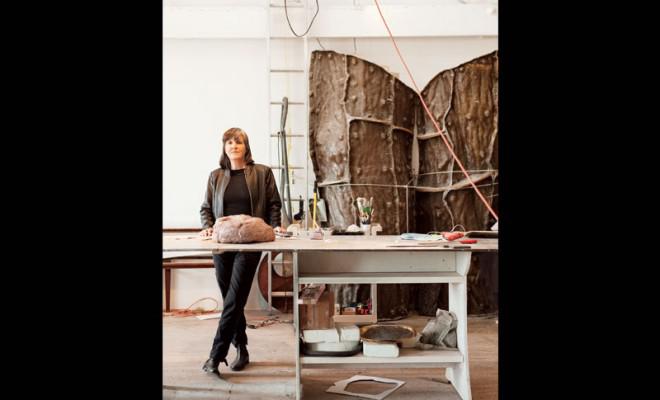 Born in Winnipeg in 1948. Lives and works in Vancouver.
Liz Magor is one of Canada's most important contemporary sculptors. Her technical virtuosity allows her to create an almost unparalleled level of verisimilitude, raising questions and unease about the difference between real and fake. Furthermore, her wide-ranging intellectual approach has addressed subjects from domestic maintenance to environmental neglect to fugitive psychology. One of her early works, Production, consisted of a wall made up of compressed newspapers, suggesting the downside of mass media. Recent sculptures have consisted of subtly altered woolen blankets—pointing, perhaps, to a neglected form of colour-field work. Magor was born in Winnipeg in 1948; soon after, her family moved to Vancouver. She studied at the University of British Columbia, Parsons School of Design and the Vancouver School of Art. In the early 1980s, Magor moved to Toronto, and by 1988 she had exhibited at the Biennale of Sydney, the Venice Biennale and Documenta. Magor is winner of the Audain Prize, the Governor General's Award, the 2014 Gershon Iskowitz Prize and has exhibited nationally and internationally.
Photo of the artist in her studio by Hubert Kang from the Summer 2009 issue of Canadian Art.