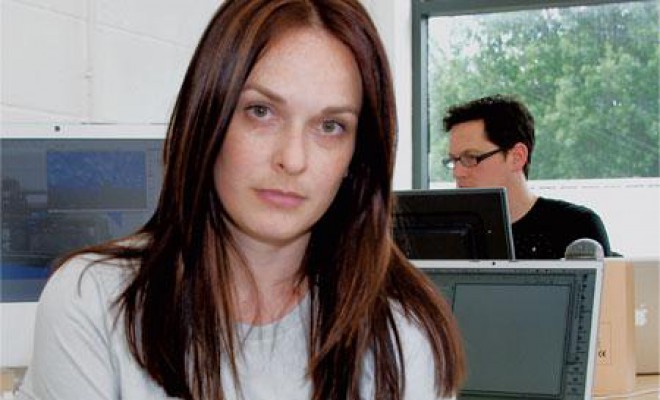 Born in Burlington in 1972. Lives and works in the UK.
Kelly Richardson's works take the sublime and surreal traditions of landscape painting into the contemporary digital realm. Richardson received a BFA from the Ontario College of Art and Design and an MFA from the Nova Scotia College of Art and Design, as well as an MFA from Newcastle University in the UK, where she now lives. Richardson's high-definition videos depict unpopulated vistas where, amid eerie stillness, fantastical or surprising things occur. These videos are often projected, with their effects recalling the mise en scènes of science-fiction blockbusters; recent work centres on outer space. The Erudition (2010) is a moon-like landscape dotted with holographic trees; Mariner 9 (2012) is a panorama of Mars as imagined hundreds of years into the future. Richardson was longlisted for the Sobey Art Award in 2008 and 2009. A 15-year retrospective of her work toured the UK, US and Canada in 2012 and 2013.
Photo of Kelly Richardson in her UK studio courtesy the artist from the Fall 2009 issue of Canadian Art.