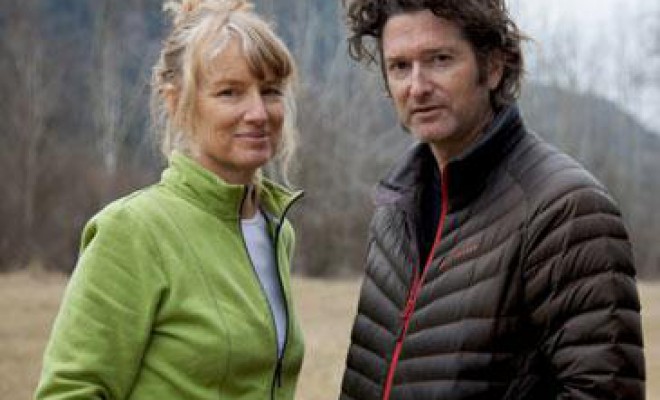 Cardiff born in 1957 in Brussels, Ontario; Bures Miller born in 1960 in Vegreville, Alberta. Live and work in Berlin, Germany, and Grindrod, British Columbia.
Janet Cardiff and George Bures Miller are internationally renowned installation and sound artists. Their breakthrough work was 1995's The Dark Pool, a roomful of bric-a-brac that made noises as viewers passed by and interacted with it. This set the tone for subsequent work which had viewers confronting the uncanny by way of ambiguous objects and fractured narratives. In addition to kinetic sculpture and sound, cinema became an important component. Cardiff and Miller represented Canada at the Venice Biennale in 2001, with The Paradise Institute receiving a special jury prize, the first to be presented to Canadians at the Biennale. That same year, Cardiff debuted a solo work, The Forty Part Motet—a circle of 40 speakers, each playing a member of a choir singing Thomas Tallis' 1573 work Spem in alium—at various venues, including at PS1 in New York. Cardiff is also known for her "walks," commissioned site-specific audio tours, again with fractured, evocative narratives. In 2011, Cardiff and Miller won Germany's prestigious Käthe Kollwitz Prize. In 2012, they participated in (d)OCUMENTA 13. "Lost in the Memory Palace," a selected, touring retrospective of their work, opened at the Art Gallery of Ontario in 2013.
Photo of Janet Cardiff and George Bures Miller by Zev Tiefenbach.