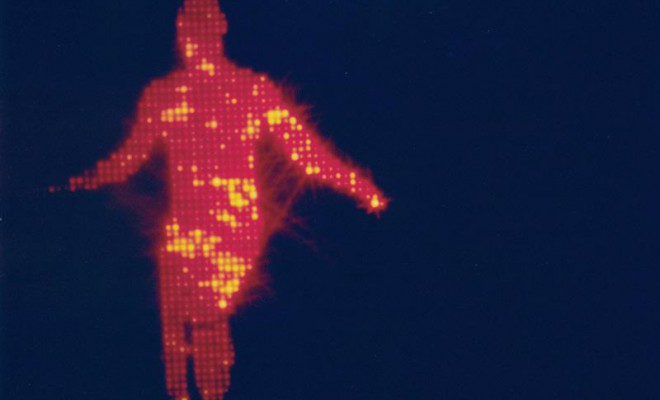 Born in Montreal on September 27, 1945. Died at San Bernardino, California, on March 14, 2003.
Jack Goldstein was a multimedia conceptualist. He has been associated with the Pictures Generation, a group of artists that came of age in the 1970s and embraced the use of found commercial imagery and tactics. Goldstein was born to a Jewish family in Montreal, and he was raised in Los Angeles. He was in the first graduating class of the California Institute of the Arts (CalArts), part of a pioneering cohort instructed by John Baldessari. Goldstein's work takes a variety of forms, including Minimalist sculpture and text-based pieces. He also made films: well-known works include The Jump (1978), a 16mm film in which a sparkling figure leaps, illuminated by ultraviolet light; and Metro-Goldwyn-Mayer (1975), in which the titular film studio's roaring-lion logo is looped. Goldstein also produced vinyl records and, in the 1980s, airbrushed paintings. Throughout, there is an interest in ideas of tension, and in natural forces (such as gravity) that the artist sets in motion or merely reveals. In his late works, Goldstein returns to text, writing a found-quotation "autobiography." His death was due to suicide. In 2012 and 2013, a survey of his work in California and New York highlighted his practice for a new generation of artists.
Film still from Jack Goldstein's The Jump (1978) courtesy Galerie Daniel Bucholz Berlin/Cologne and the Estate of Jack Goldstein.