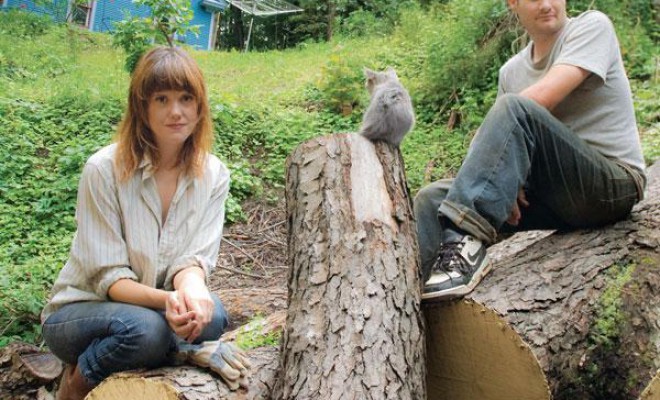 Duke born in 1972 in Halifax; Battersby born in 1971 in Penticton. Live and work in LaFayette, New York, and Beach Meadows, Nova Scotia.
Emily Vey Duke and Cooper Battersby are an artist couple known primarily for their single-channel videos about empathy, sexuality, hallucinatory states and the relationship between humans and the natural world. Battersby and Duke met when Duke was a student at the Nova Scotia College of Art and Design in the mid-1990s, and they began making drawings and, eventually, videos—the latter uniquely combining Duke's a cappella singing, crude cartoons and collaged-together clips. Their 2001 video Being Fucked Up, which opens with Duke smoking crack, gained them notoriety and was given prizes by a number of international film festivals. Other videos and some taxidermy sculptural work followed—both were notably featured in a 2008 show at Toronto's Power Plant entitled "Beauty Plus Pity." In 2005 and 2010, Duke and Battersby were nominated for the Sobey Art Award. They currently teach at Syracuse University in central New York.
Photo of Emily Vey Duke and Cooper Battersby (with their cat Salix Lucida) by Aaron Hraba from the Fall 2009 issue of Canadian Art.