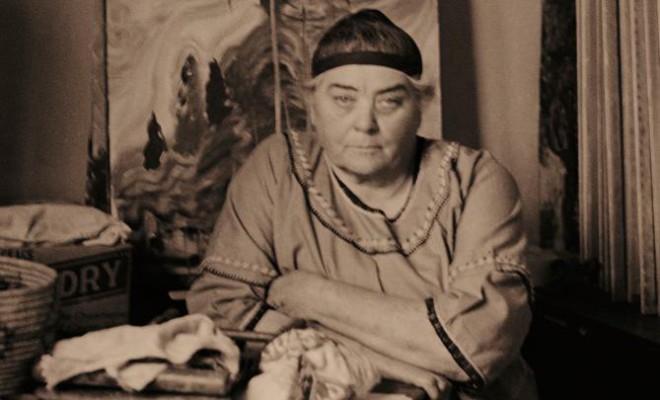 Born in Victoria on December 13, 1871. Died in Victoria on March 2, 1945.
Emily Carr has been called "the most important BC artist of her generation" by the Vancouver Art Gallery. Known for paintings that express a spiritual connection to the BC landscape and document First Nations settlements, Carr remains influential to many of today's Canadian artists. Beginning in her late teens, Carr studied at the San Francisco Art Institute and the Westminster School of Art; it is said that her exposure to Post-Impressionism and Fauvism while studying in Paris encouraged her to use a more vibrant palette and forge a new artistic style. Upon her return to Canada in 1912, she made trips to aboriginal villages around Vancouver Island. Unfortunately, sales of her paintings from that era were few, and Carr decided to run a Victoria boarding house for several years rather than paint. In 1927, some of her works were included in a major exhibition of West Coast art at the National Gallery of Canada, winning her fans in the Group of Seven and spurring her to create again. Carr also excelled at writing, and her memoir Klee Wyck earned the Governor General's Award for English-language non-fiction in 1941. Her work continues to be highlighted nationally and internationally; a VAG survey toured the nation in the late 2000s, and her works were included at Documenta 13 in 2012.
Silver gelatin print of Emily Carr in her studio in 1939 by Harold Mortimer-Lamb. Collection of the Vancouver Art Gallery, gift of Claudia Beck and Andrew Gruft.