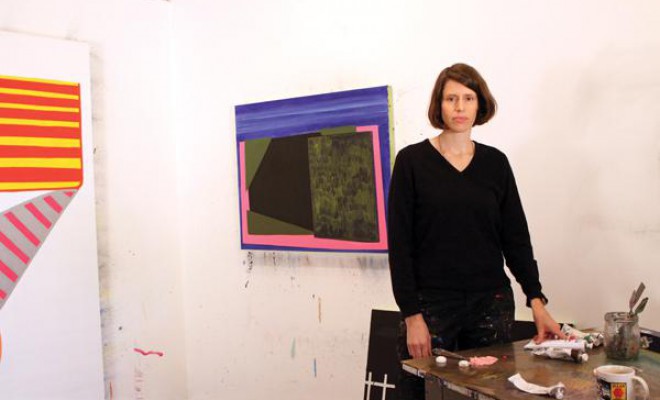 Born in Simcoe, Ontario, in 1967. Lives and works in Vancouver.
Elizabeth McIntosh is a painter who puts questions of resolution at the core of her work: her lively, intriguing canvases rest between finished and unfinished, figurative and abstract, raw and refined. Many view her intuitive, oil-based works as providing a refreshingly human and open-ended antidote to the perfection and closure of traditional hard-edged abstraction. McIntosh received her BFA from York University and her MFA from Chelsea College of Art and Design. As an associate professor at Emily Carr University, she has influenced a new generation of Canadian painters and creators, including Monique Mouton and Rebecca Brewer. Regularly included in surveys of contemporary Canadian painting, McIntosh's work has been exhibited at the Vancouver Art Gallery, the Santa Monica Museum of Art and the Mendel Art Gallery, among other venues. Her work is in the collections of the Art Gallery of Ontario, the National Gallery of Canada, the Perimeter Institute and other institutions, and in March 2013 she won the VIVA Award.
Image of Elizabeth McIntosh in the studio by Karin Bubaš from the Summer 2010 issue of Canadian Art.