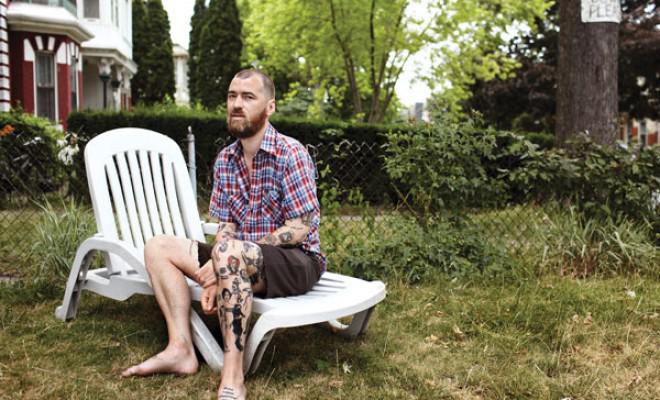 Born in Toronto in 1974.
Brad Phillips is known for photorealist paintings that integrate literary references and texts. His canvases, which have become more autobiographical over the course of his career, tend to take a melancholic tone and address some of the darker undercurrents of domestic life; he has cited the confessional poetry of Robert Lowell, Elizabeth Bishop, Anne Sexton and Sylvia Plath as influences. For example, Phillips's 2011 painting Major Depressive Episode shows a chain lock on a door in close-up, while Paradox (from the same year) spells out the words "somebody write me" in cut-out letters. Since studying at the Toronto School of Art and the Ontario College of Art in the 1990s, Phillips has shown his work nationally and internationally at the Museum of Comics and Cartoon Art in New York, the Museum of Contemporary Canadian Art, Groeflin Maag Galerie in Zurich and other venues. Phillips's work is in the collections of Hauser & Wirth, the Glenbow Museum and RBC, among others. In 2003, he was the Western Canada winner for the RBC New Canadian Painting Competition.
Photo of Brad Phillips by Lisa Petrole from the Fall 2012 issue of Canadian Art.