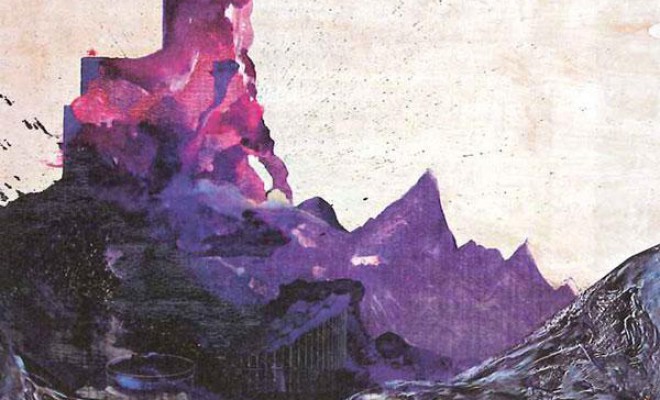 Born in Toronto in 1968. Lives and works in Toronto.
Andrew Rucklidge is an abstract painter who uses a unique combination of media in his works: he underpaints with toned homemade chalk grounds and egg-oil emulsion, but adds to the surfaces of his canvases bands of encaustic—often subtly etched—and transparent liquid oil. Rucklidge's paintings thus suggest a number of real things, despite their ostensible abstraction: sublime landscapes of mountains and canyons; sites of architectural development; surveillance photographs; even microscopy. Rucklidge received his MFA from London's Chelsea College of Art and Design in 2003 following study at Montreal's Concordia University and Halifax's Nova Scotia College of Art and Design. (He also holds a BSc in microbiology and immunology from Montreal's McGill University.) Rucklidge's work has been exhibited at the Denver Biennial of the Americas, ICA London and Frieze Art Fair, and his work is in the collection of UBS, BMO and Google, among other organizations.
Image of Andrew Rucklidge's 2008 painting beam-target from the Fall 2008 issue of Canadian Art.