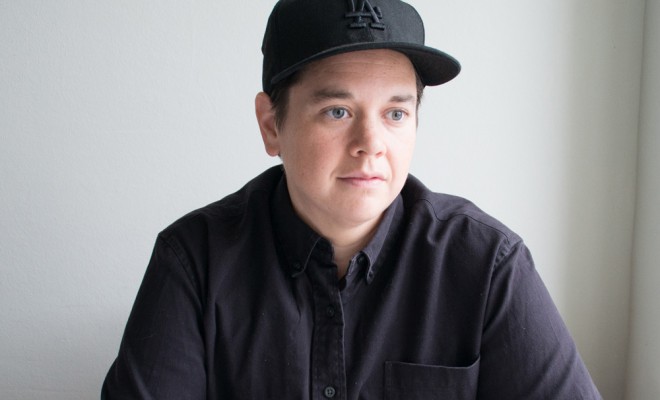 Born in Vancouver in 1976. Lives and works in Los Angeles.
Aleesa Cohene is a media artist who uses found footage and sounds to create videos and installations about human intimacies. Cohene has been making videos since 2001, and in 2010 completed a fellowship at the Kunsthochschule für Medien in Cologne, Germany. Cohene's audiovisual collages are expertly edited, telling oblique, strongly atmospheric stories. The artist's found footage tends to come from Hollywood films and TV shows popular during her childhood in the 1980s and early 1990s; one example is the 2008 three-channel installation Something Better, which showed at the 2009 Images Festival and later at the Power Plant's 2011 exhibition "Coming After"—a look at younger queer artists who came of age during and after the HIV/AIDS epidemic. Cohene was longlisted for the Sobey Art Award, and her work has also been shown at Oakville Galleries and Galerie Suvi Lehtinen in Berlin.
Image of Aleesa Cohene courtesy the artist.